Importance Of Mobile Marketing
Mobile marketing is a marketing tact that makes it easier and better to communicate directly with customers and advertise products. One area where this can be effectively used to push sales is in the Ecommerce sector. Marketers now contact users digitally according to their purchase and query behavior and push messages when they access their mobile devices. This is done by using cookies to find what kind of services or products are being searched by customers and notify them based on this research.
One of the mobile marketing strategies is to research the applications and technology that clients need to use for their mobile marketing advertising. A mobile marketing company will also do a case study to know if your competitors have also used mobile marketing service to reach the target customers. As a mobile marketing agency, we will try to find out best mobile marketing practices that will be helpful in reaching out to your target audience.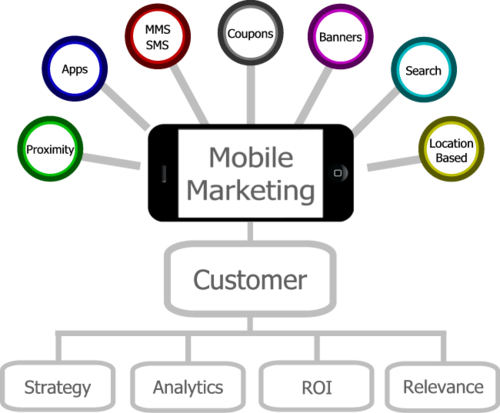 As an experienced and qualified mobile marketing company, Digisense will customize your mobile marketing campaign, depending on the type, nature and size of your business. As a professional mobile marketing agency, we at Digisense will create and execute the mobile marketing strategy for your business within the estimated time-line. There are different types of mobile marketing campaigns including bulk SMS blast, two way texting and Appointment reminders. In the Bulk SMS blast Phone numbers of potential customers are entered into a database, and a catching message is sent as SMS in bulk. In the two-way texting customers who receive blast message will also be able to reply to your post. With this service, you can also offer codes and control quizzes for your customers. The Appointment reminder is for customers have booked a hotel room, table in restaurant or movie ticket. Selecting the right mobile marketing service provider will help in bringing in maximum profits, and boosting your sales significantly.