WEB DESIGNING, DEVELOPMENT & MAINTENANCE
WEB DESIGNING: We offer unparalleled and affordable web design services to a wide range of businesses spanning various industries. Our highly skilled and dynamic team of professionals deliver high quality custom designs that offer a rich and positive user experience right from conceptualization to launching. We ensure that the design reflects your core business activities and objectives effectively and establishes a unique brand identity for your business.
We provide the following services:
- Website design – Corporate, E-commerce, Personal, Social Networking, Forums, Blogs, etc
- Logo design
- Website redesign
- Graphics/Flash design
- Brochure design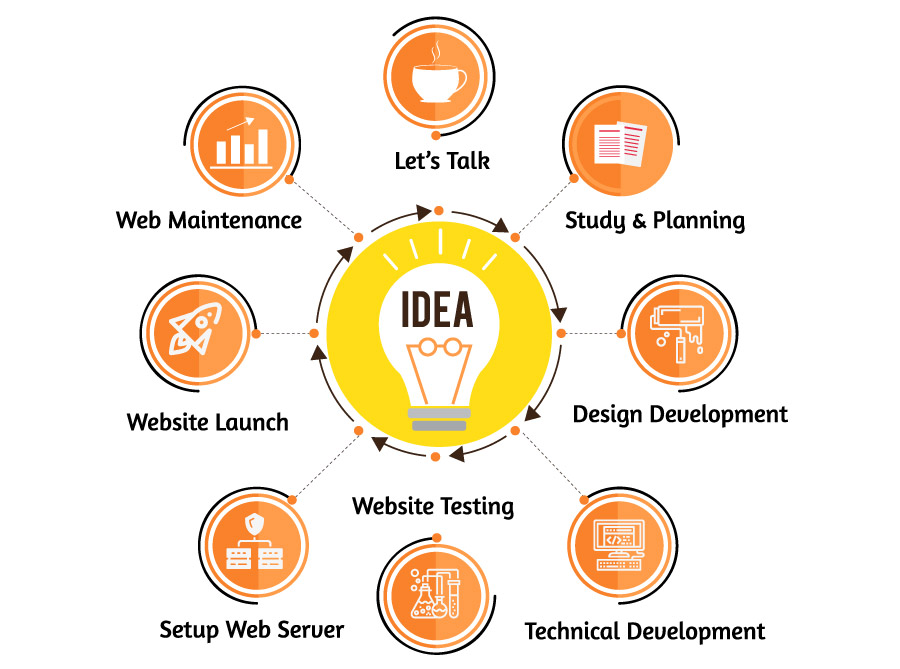 WEB DEVELOPMENT: We build and develop custom websites and web applications like
- Shopping Cart Integration for E-Commerce Sites
- Web Portals and Custom Portals
- Content Management & Development
- Personalized Modules For Various Applications
- Relationship Management
- Web Client/Server Applications
MAINTENANCE: Our website maintenance services include:
- Website Content Modification and Updation
- Website Functionality, Accessibility and Navigability
- Browser Compatibility
- Software Upgrading
- Version Upgrading
- Adding New Pages and Links
- Adding and Maintaining Shopping Cart
- Monitoring and Maintaining Web Servers and Database Servers
SOFTWARE DEVELOPMENT
We employ the latest technologies, development and design tools and globally accepted methodologies to develop state-of-the-art custom software applications in various domains. Our superior project management methodology follows the SDLC model, which includes requirement analysis, project planning, prototype design development, testing, implementation, post implementation support, training and maintenance.
We offer various services like:
- Business Analysis
- Rich Internet Application Development
- Mobile Application Development
- Software Architecture Development, Design and Implementation
- Design Framework For Businesses
- Systems reengineering and integration
- White Box and Black Box Testing
- Performance Tuning
- Bug fixing, Bug tracking and Reporting