Voice SMS / Outbound Dialer
Voice SMS or Outbound Dialer is a platform through which enterprises can send hundreds of pre-recorded voice messages simultaneously and instantly to a pre-determined customer base.

The outbound dialer can also be configured as a two-way communication tool wherein touch tone inputs from the customer direct further course of action.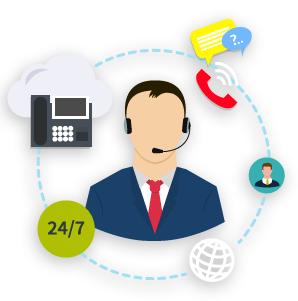 Features
- Text-to-speech conversion
- Call a number, record your message and send to a select group
- Capture user responses through touch-tone
- Retry facility
- NDNC filtering
- Call forwarding
- Schedule voice messages/campaigns
- Real-time reports
- Integration of API with existing websites, applications or ERP systems
- Billing done only for answered calls
- Voice artist services
Advantages:
- It is highly personalized since the messages are broadcast in a language the recipients understand.
- It is handset independent and hence, the enterprise can reach out to a wider audience.
- Obtain instant response.