Virtual Mobile Numbers
If you are an entrepreneur, consultant, or small business owner, a virtual mobile phone number will give you the opportunity to market yourself in any location you want no matter where you are physically located. Best of all, client calls can be forwarded to your mobile line so that you never miss an important call. How does it work? First, you purchase and activate a virtual phone number from a service provider and route the number to your mobile phone. It provides an additional advantage.
No one has to know that you are a small operation. You can market your brand name however you like and answer your phone in your home office, car, even on the beach, or at an airport.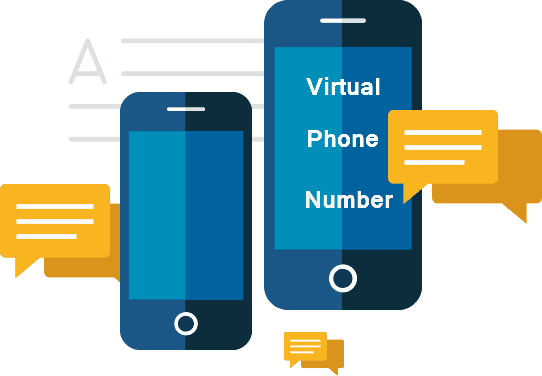 Market Yourself with a Virtual Mobile Phone Number
If you own a start up or small business you know that you are always looking for the next customer and client. When you meet someone you should always have a business card with your virtual mobile phone number printed on it so that a potential client knows how to contact you. If you have a website, consider placing your virtual mobile phone number on the header of your site and in the signature of any business emails. If you market with fliers, sales sheets, or through online or offline advertising, you can include your virtual phone number prominently. Many virtual numbers also come with add-on services such as call recording, call forwarding, voice to email, fax to email, and a customized voice menu (IVR).