Long Code SMS Service
Long codes are 10 digit virtual mobile numbers that are used for two-way communication. Since these are globally accessible i.e. the customers/recipients can access from international locations, they are charged nominal SMS charges only.
There are two types of long codes.
Dedicated Long Code - Clients are assigned an exclusive long code for their business, which works for their applications only. I offers scope for unlimited keywords and applications.
Shared Long Code - Clients share the long code with other businesses. Each business is assigned a particular keyword and the responses are mapped accordingly.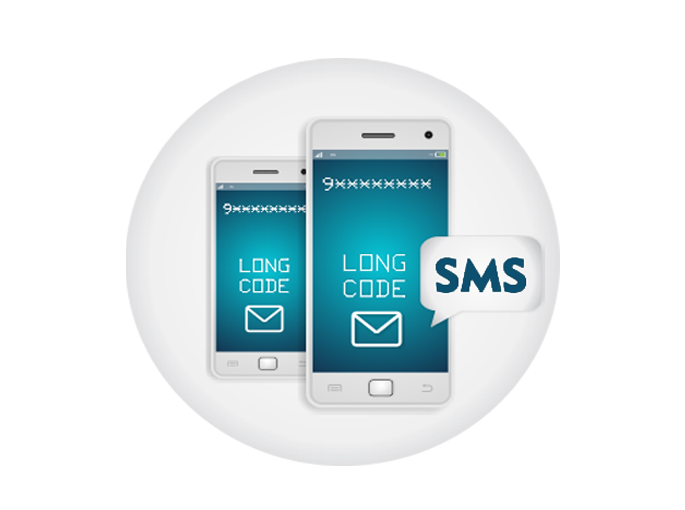 Features
- Free auto reply
- Unlimited keywords for dedicated long codes
- Live tracking and reports on web interface
- Integrate long code with applications through our APIs
- Integrated across all telecom operators
- 24x7 technical support
- 99% uptime
Uses
- International promotions
- Sales force management
- Voting and Polls
- Promotions and Surveys
- Single player and multi-player games content aggregators
- Internal communication
- SMS chat services
- Media and advertising agencies