Logo Design
The logo, or brand is not just a graphic but it is the embodiment of an organization - of its area of work, it's ethos, it's core values and so on. Designing a logo is commonly believed to be one of the most important areas in graphic design and thus taken as the most difficult area to perfect.
A good logo is unique, and not subject to confusion with other logos among customers, is functional and can be used in many different contexts while retaining its integrity. A good logo should remain effective reproduced small or large, can work in "full-color", but also in two color presentation (black and white), spot color or half tone.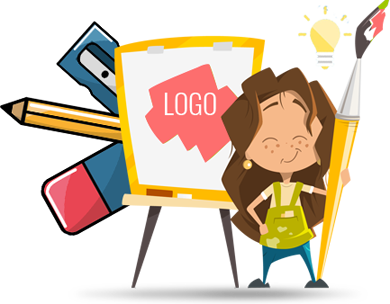 Business Cards
A business card creates a physical connection and bond between you or your business and your customers. Our mission is to create compelling brands that enable your company to reach new heights. We take brand identity to an entirely different level and bring the most inspiring, creative and engaging brands to life.
We work on your side, providing invaluable support through ongoing design consultation helping your business evolve into an iconic brand. Business cards that will be a conversation starter for your clients and business associates. Select from a number of great sizes like standard, large, and mini. You can even get yourself some magnetic business cards and dare to be different! Our business cards can be printed on eleven different paper types including ultra-thick premium paper.
the best in business card creation, we can care & create many varieties of below business cards for your esteem organisation !
Standard Business Cards
Premium Business Cards
Textured Business Cards
Plastic Business Cards
Transparent Business Cards
Full color, B/W or blank back cards
Foldover business cards
Durable, water-resistant UV-coating cards
Single or double-sided full-color printing business cards